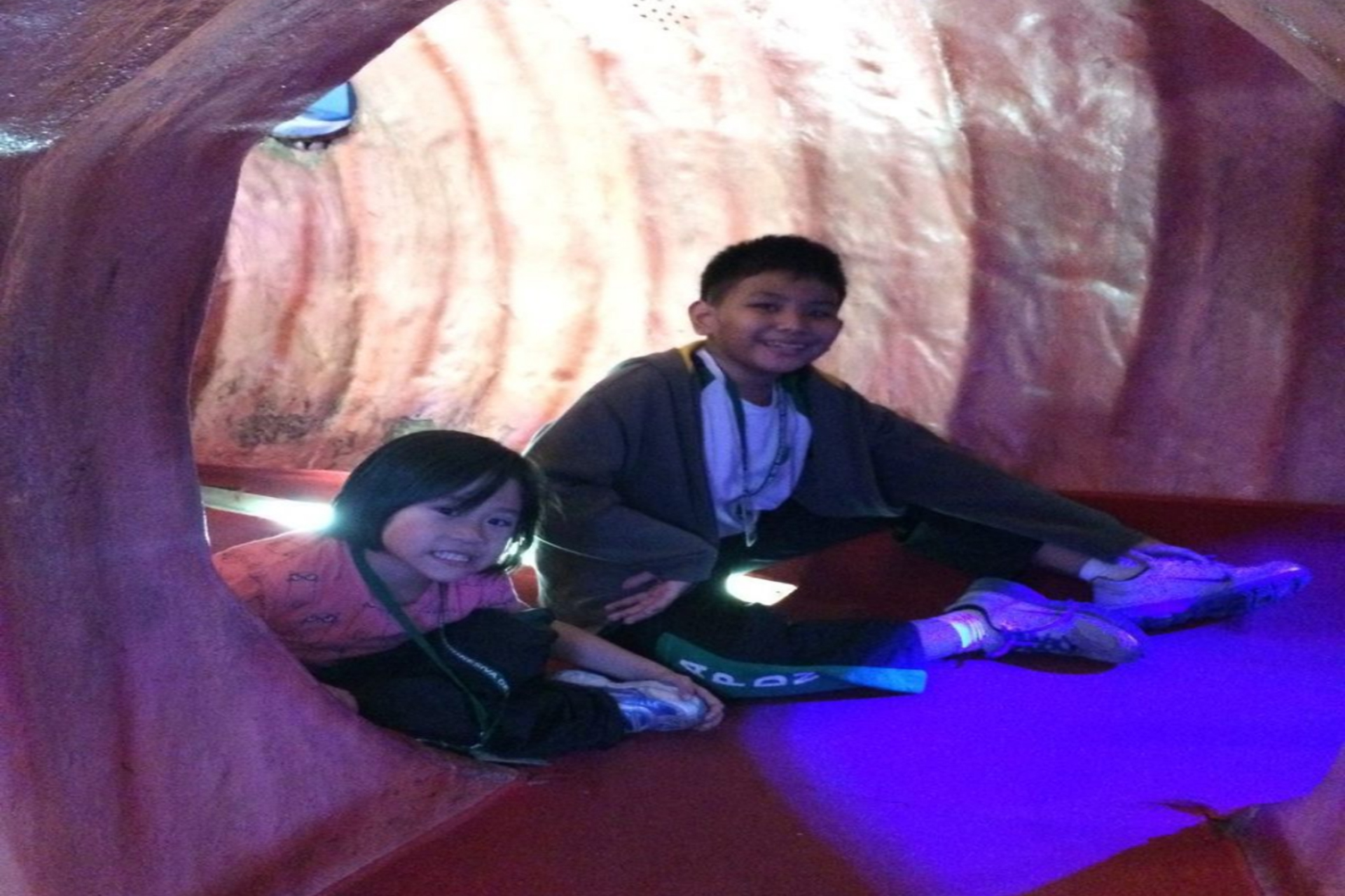 Community Field Trip
The APDM Community had its annual educational field trip on November 18, 2016. The students had fun exploring the attractions at the Philippine Science Centrum. Everyone was treated with a glimpse to the wonderful world of science and its contribution to life! Afterwards, the children roamed the indoor play city, KidZania! Students got the chance to explore different occupations and showcase their talents in the different establishments around KidZania. Our Nursery students had their fill of adventure at the Active Fun play gym also in Bonifacio Global City. Interactive learning through role-play and hands-on experiences are some of the most effective strategies which help kids gain knowledge and engage in practicing what they've learned. As such, field trips are valuable learning experiences as learning doesn't just occur inside the classroom; through this educational trip, students were exposed to the community and to new experiences. Definitely, everyone immensely enjoyed the trip to the Philippine Science Centrum, Active Fun and Kidzania!

Academia Progresiva De Manila
---
Established in July of 2013, APDM caters to the needs of pre school and elementary students. We are a vibrant and progressive learning community that helps enable students to become analytical, goal-driven, values-oriented, socially responsible, compassionate and fulfilled lifelong learners fully prepared for life.
Copyright © 2021 www.http://apdmphilippines.com/. All Rights Reserved | Designed by resonateasia.com