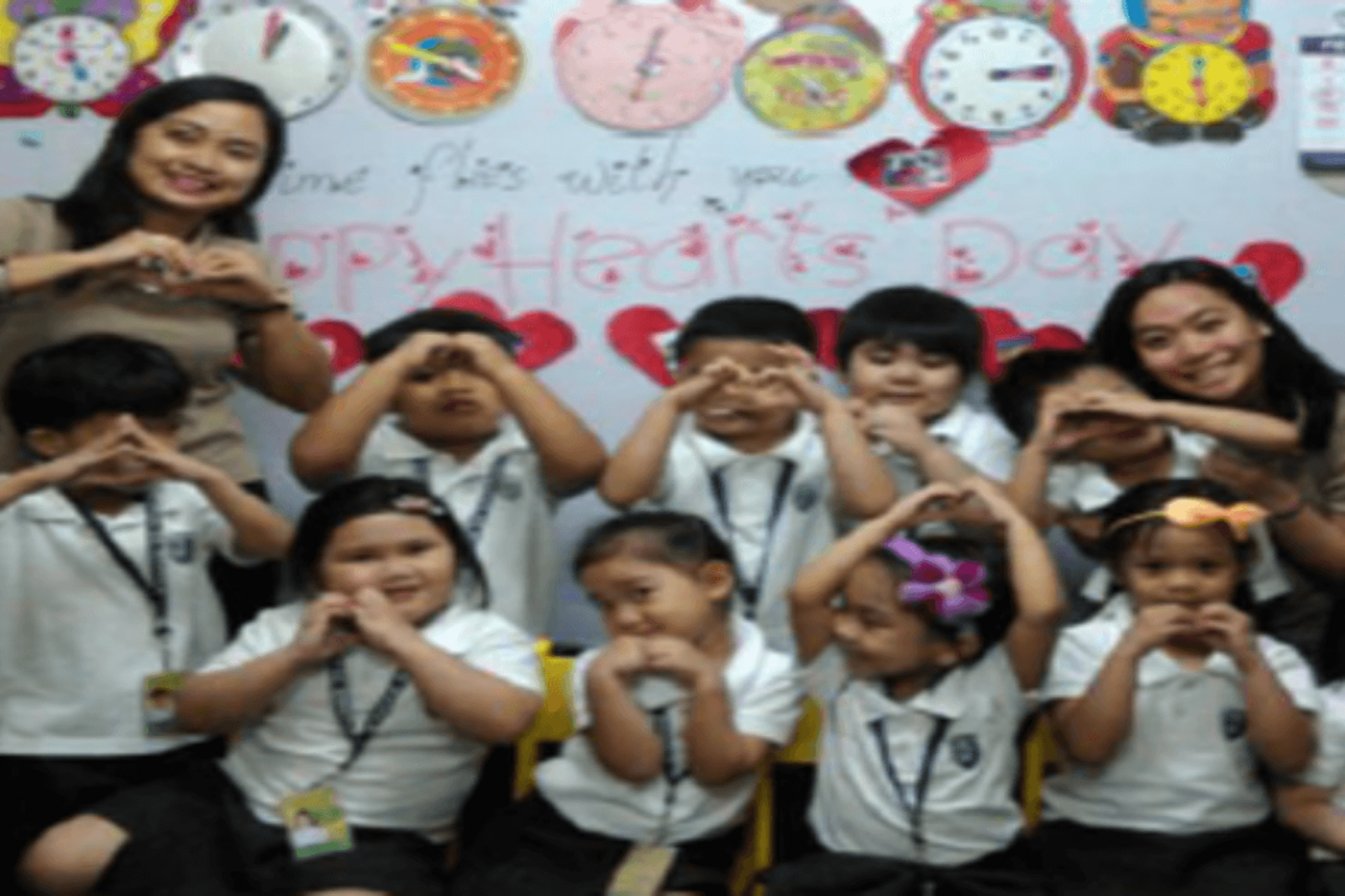 The APDM Valentine's Day Celebration
The Academia Progresiva De Manila held its very first Valentine's Day Activity on February 13, 2015. Each class had different classroom activities wherein they were taught the concept of love for their family and friends. Kinder – Apple, the babies of the school, repacked candies in their very own designed paper bags and shared it with their parents and classmates. Kinder – Orange and Prep – Kiwi made different shaped clubhouse sandwiches for their family. Grade 1 – Cherry and Prep – Peach had their "Valentine's Kiddie Party" wherein they created a card for their parents, played fun games with their classmates and shared yummy snacks. Last but not the least, Grade 2 – Lychee had their "Kiddie Valentine's Ball" where the pupils wore beautiful clothes, conceptualized a slow dance and performed it inside their classroom. They also enjoyed sweet snacks while telling stories about their love for their family. By these simple yet meaningful activities, the pupils were taught the value of love in practical ways.

Academia Progresiva De Manila
---
Established in July of 2013, APDM caters to the needs of pre school and elementary students. We are a vibrant and progressive learning community that helps enable students to become analytical, goal-driven, values-oriented, socially responsible, compassionate and fulfilled lifelong learners fully prepared for life.
Copyright © 2021 www.http://apdmphilippines.com/. All Rights Reserved | Designed by resonateasia.com